#1 Exterior Window Cleaning Service in Conroe, TX
Trustable Exterior Window Cleaning Service in Conroe, TX
You want to allow light into your home when the sun is shining. However, you won't be getting as much light as you should if your windows are dirty. Any joyful home needs our window washing services at Pressure Washing Conroe. Your windows will be cleaned on the inside and outside by our courteous, uniformed workers, and you'll wonder where your windows have disappeared after they're done.
We know how to properly care for your windows so you end up with spotless, clear windows. All sorts of windows, including single-pane, double-pane, French-pane, skylights, glass panels, storm windows, patio covers, solariums, and more, can be cleaned by professionals who have years of experience in the field.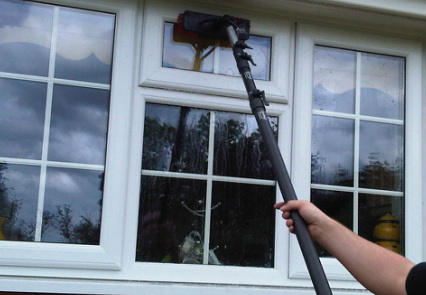 In order to clean in the tightest spaces, we employ specialist equipment, always taking care to avoid scratching the glass. Additionally, our cleaners will perform a post-service cleanup to leave your home exactly the way we found it.
Our window cleaning staff is dependable, effective, and completely qualified to complete the task at hand, whether it be washing windows and doors on higher floors or cleaning both interior and exterior windows. Our work is done in a safe, effective, and environmentally sustainable manner, with a focus on minimizing asset downtime. We have accomplished the great feat of providing seamless services to our clients.
For both residential and commercial clients, we provide a capable and trustworthy window glass cleaning service. We have all the cleaning supplies necessary to thoroughly clean your space's corners and windows of all shapes and sizes. The ideal cleaning strategy for your space was developed after an expert assessment of the space. We make use of superior cleaning agents that are non-corrosive and environmentally safe. There won't be even the slightest scratch on your glass windows thanks to the advanced skills of our technicians.
We provide a professional and affordable exterior window cleaning service in Conroe. We will provide you with a price quote before the work begins, and our pricing is reasonable and competitive.
Windows make up such a large about of the exterior of your house that it is important to keep them clean!  Pressure Washing Conroe specializes in exterior window washing so you can relax and let us do the cleaning!